Mr. Steve
Building Manager - Oakland Avenue & Williamsburg Drive
Steve has been with Little Jewels since the beginning of 2004. He is married with three children, two boys, and one girl. Steve came to us through McDonald's, where he met Julie Dobski. He worked there for 26 years. He loves children and enjoys music and trivia.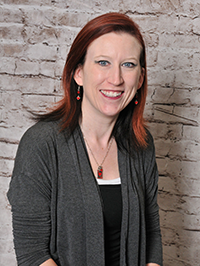 Ms. Laura
Administrative Assistant
Laura has worked with Little Jewels since 2014. She married her husband in 2018 and they currently reside in Bloomington with their 2 cuddly cats andora and Sam. Before working at Little Jewels, Ms. Laura lived in Orlando, FL for ten years working at both Universal Studios and Disney!

Ms. Hannah
Clerical Assistant
Hannah has been at Little Jewels since 2022. She is a junior at Normal West High School. She hopes to one day become a speech Pathologist in a hospital. She enjoys hanging out with her friends and watching netflix.

Ms. Jeanie
Kitchen
Jeanie has been with Little Jewels since 2018. She has been a cook in nursing homes, daycares, and restaurants for 20+ years. She loves to cook and eat!

Ms. Kaitlynn
Kitchen
Katlynn has been working in childcare for 5 years now and babysat before for about two years. She is attending Heartland Community College to obtain her associates degree and credentials. For fun she likes to spend time with her family and dogs. She has three dogs.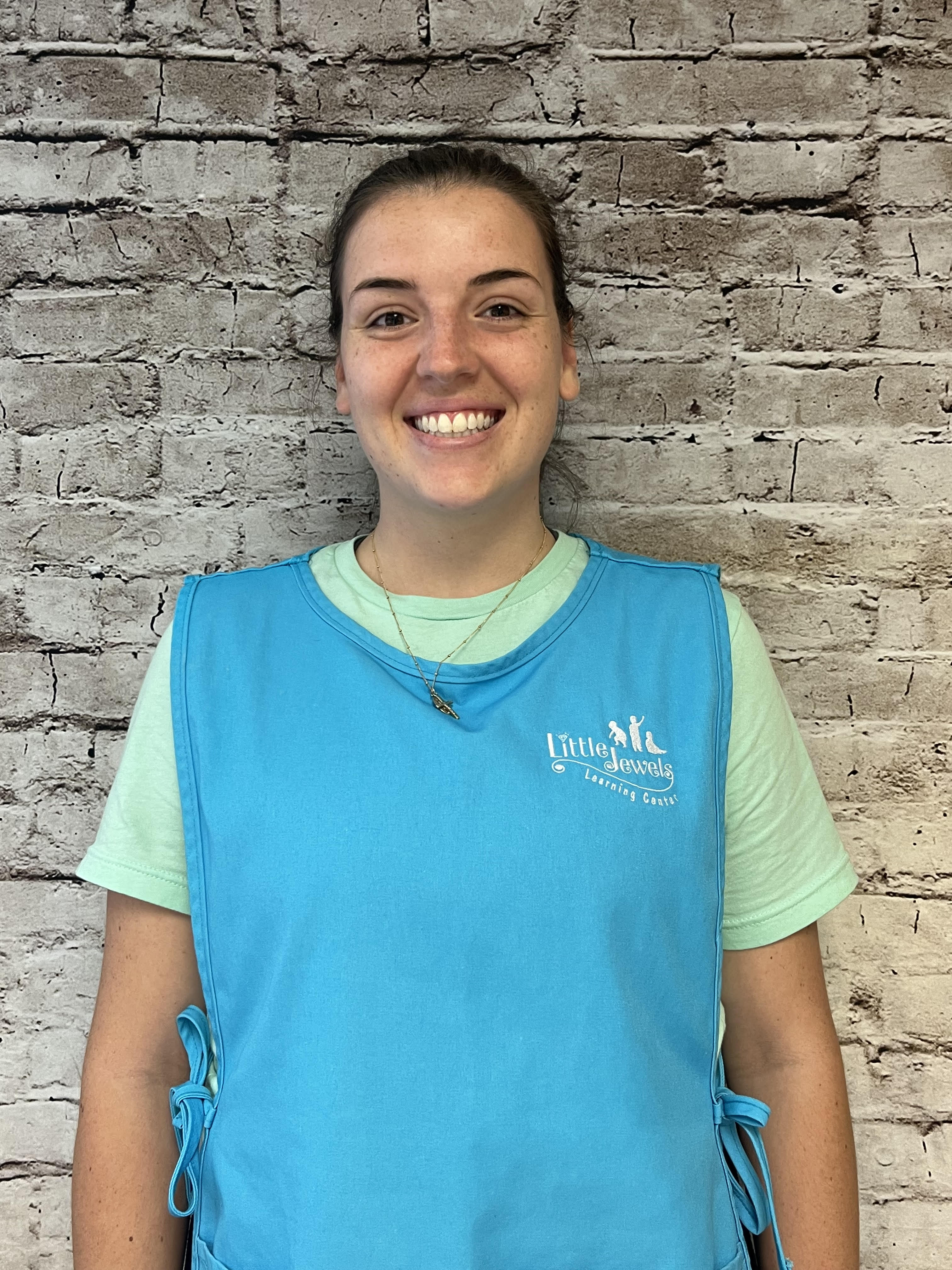 Ms. Emma
Substitute Teacher
I have been working at Little Jewels since May 2022 as a substitute. I love all children and want them to know they are loved. My faith is the center of my life and is very important to me. I am a senior at Illinois State University studying Early Childhood Education and I like to explore nature and stay active!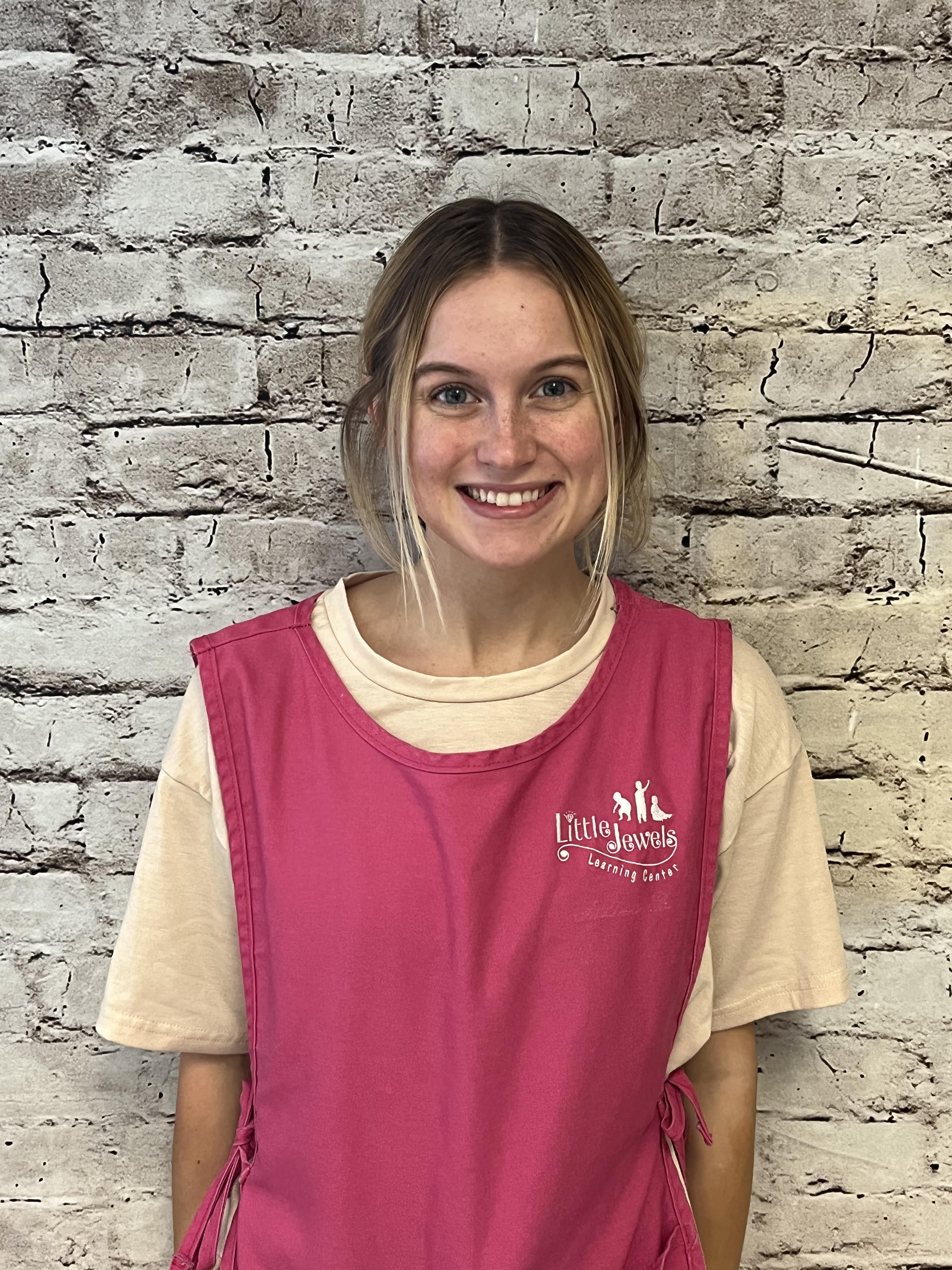 Ms. Stacy
Substitute Teacher
Stacy is a senior nursing major at Illinois State University. She has years of experience caring for children, both in daycares and in hospitals, and she hopes to specialize in pediatric nursing in the future. She has a passion for working with kids and is excited to watch your kiddos grow!

Ms. Mady
Substitute Teacher
Mady has been with Little Jewels since 2020. She is studying Elementary Education at Illinois State University. She has been babysitting and working in daycares for numerous years. Mady enjoys reading, writing, movies, hanging out with friends, and playing games with her family and friends.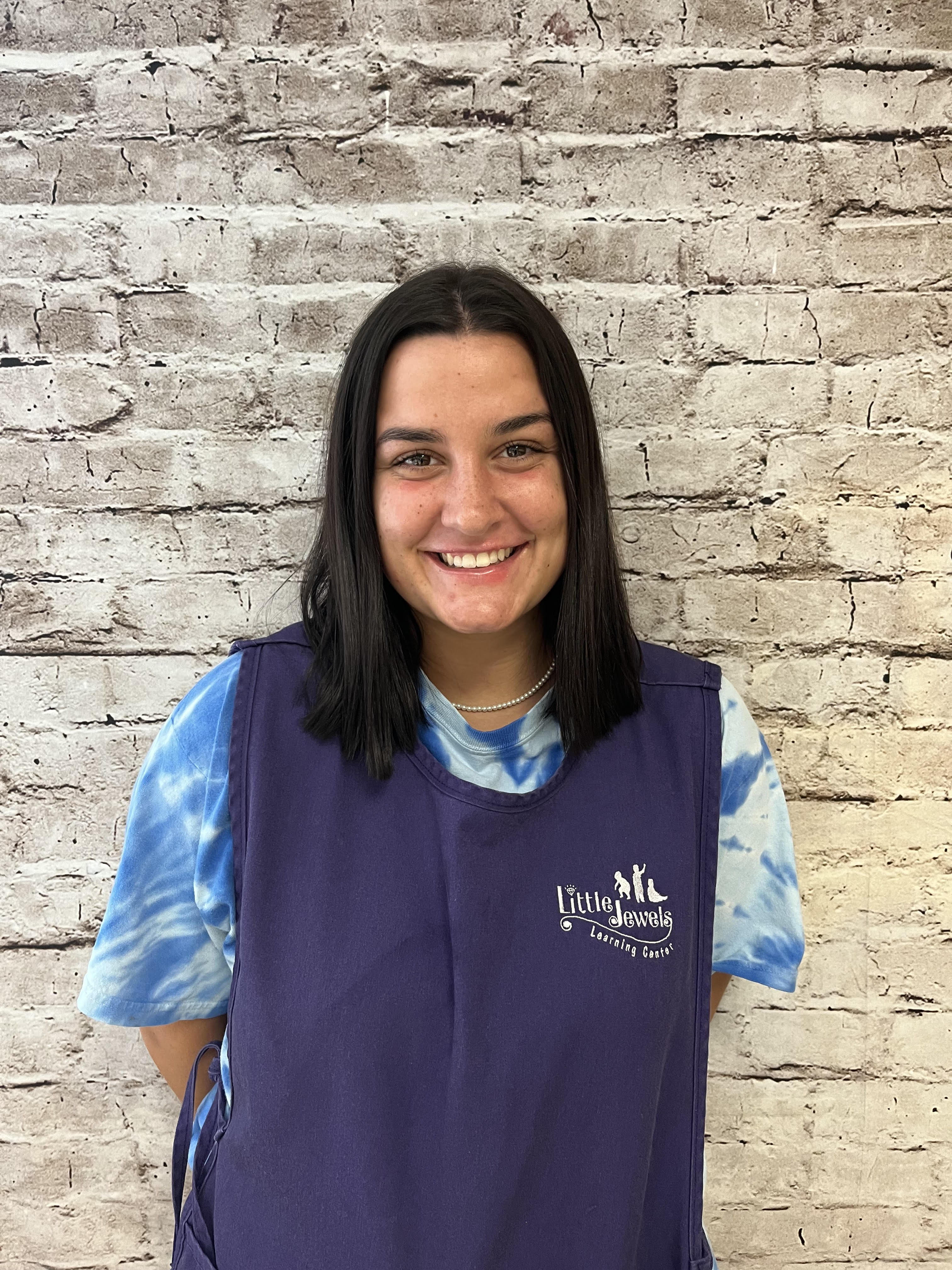 Ms. Shelby
Substitute Teacher
Hi I'm Miss Shelby! I'm a senior at Illinois State University majoring in Human and Education services! I've absolutely loved being with kids of all ages and creating relationships with parents/children! I'm so happy to be apart of the Little Jewels family!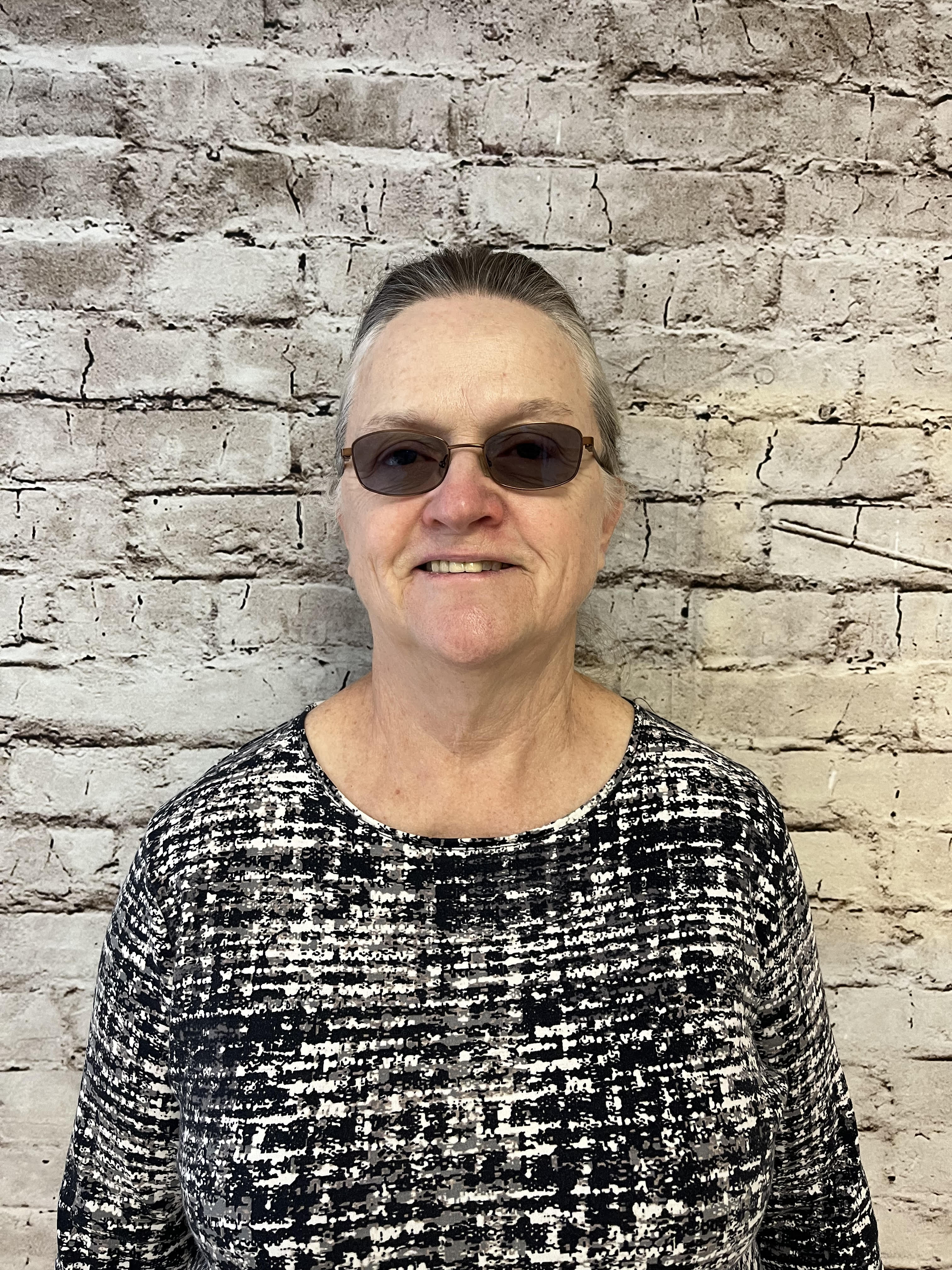 Ms. Teresa
Substitute Teacher
I grew up in the small town of Toluca, IL. I am the sixth child in a family of ten children. After graduating from I.S.U. (GO BIRDS!) I married my husband, Rich. We have been married for 44 years. We have been blessed with three children and seven grandchildren. I retired in July 2020 after 35 years of teaching early childhood education. I missed teaching (being with children) so I am happy to be able to sub. I enjoy volunteering at St. Vincent De Paul food pantry and I donate blood four or five times each year.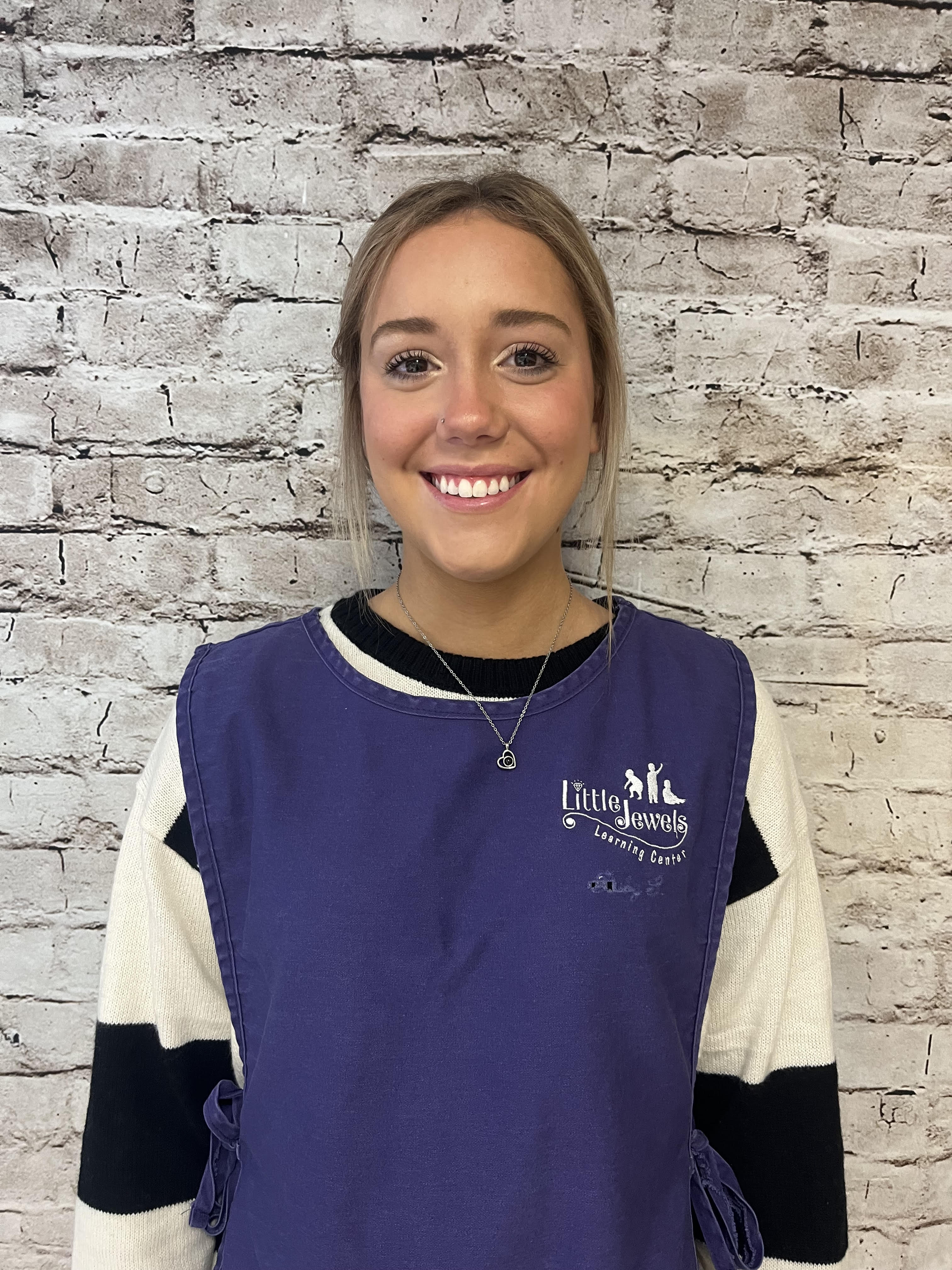 Ms. Kenzie
Substitute Teacher
Hi I'm Miss Kenzie! I am a junior at Illinois State University and I have loved being around kids for as long as I can remember whether it was babysitting or spending time with my younger cousins! I enjoy watching movies, hanging out with my friends and getting exercise with my dog. I am SO happy to be apart of the Little Jewels community!