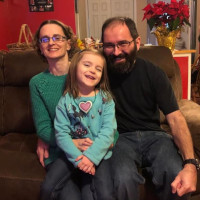 "After touring other preschools in town in addition to Little Jewels, we decided they were the best fit for my daughter for preschool. They have the best mix of educating children and also making sure the kids have fun as well. I wanted my daughter prepared for kindergarten, but I wanted her to still be able to have fun before she starts school. We have had the best experience here at Little Jewels, and I recommend them to anyone who says they are looking for care for their kids."
–Sherrod Family
"This has been the absolute best daycare for my two children. They will go above and beyond what is expected out of a daycare, which means the world to me. All of the teachers and staff are angels! I've recommended this daycare to coworkers and will continue to do so."
–Brandi Amburn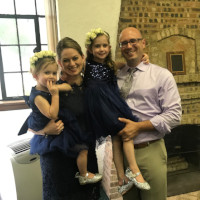 "Our family loves Little Jewels! The Evergreen location is warm and welcoming as soon as you walk in the door. The teachers and staff are fun, kind, and thoughtful with each child. Our girls love being "at school" and talk about their teachers and friends constantly. They love the music, art, gymnastics, field trips, and splash time, and come home every day learning something new. We've been a Little Jewels family for more than four years and have had nothing but positive experiences."
–Elizabeth Letsky
"I loved Little Jewels from the moment I walked in the building for my first tour, but most of all, I love that my son loves Little Jewels! He loves his teachers and his friends in his class. He has learned sign language since he's been there, and that is something I couldn't teach him. I plan on keeping my son and any future children there until they no longer need daycare. All the staff and teachers are so sweet."
–Misty Ranger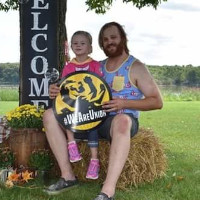 "My daughter Sophia attends Little Jewels Learning Center, and she has grown tremendously since we began attending. She's always singing various songs, recanting rhymes, and teaching me games that she's learned while attending. She recognizes numbers, letters, and has learned how to spell her name. I couldn't be prouder. Though it may cost a little more than surrounding daycares, what she has received well supersedes the cost. She's growing every day and that I feel can be attributed to Little Jewels Learning Center."
–Ryan Hinshaw
"We chose Little Jewels four years ago when we were expecting our first child. We fell in love with the family-like atmosphere, the educational structure that started at the youngest of rooms and grew into school-like expectations in the older rooms as children get ready for Kindergarten, and the idea of our child learning social skills in the cafeteria and in their rooms with peers of the same age group. We have fallen more in love with Little Jewels and the staff as the years have gone on and now have two children there. Children at Little Jewels learn through play and hands-on materials, learn social skills by being with peers of similar age and have caring and loving adults taking care of them. It is an incredible family to be part of."
–Sarah Hull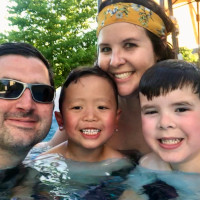 "This place has been wonderful for my boys. Our oldest has a speech motor disorder, and they have been so accommodating and have boosted his self-confidence greatly. Our youngest is adopted internationally and has gone through a lot of transitioning to life in America. The staff has been so good about working with him and problem-solving with me. The teachers are compassionate and go the extra mile. They also offer a fantastic curriculum and extra activities like gymnastics and music that are included with tuition. Sending my kids here is one of the best decisions we've made for them—worth every penny."
–Jamie Reed
"My daughter has been attending Little Jewels for three years. She loves it! The teachers are great and take the time to get to know your child. The staff is accommodating and friendly. The safety of your child is not taken lightly. Doors are locked during the day (have to be buzzed in), and doors to each wing have combo locks to open. It makes me feel good that when I pick my child up and she says, "Mom wait I'm not finished, can I stay a little longer?" If it's important to you for your child to spend the day somewhere safe, educational, and that feels like family, Little Jewels is the right place for your family!"
–Melissa Crutcher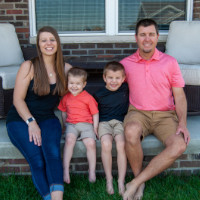 "I just wanted to reach out and tell you how great everyone is. Whitney, Chelsea, Katie, and Caroline are fantastic, just to name a few! It's a great feeling to know that Maxwell gets to spend his day around such caring people! I'm so happy to be part of the Little Jewels family. It has been such a great experience for my family. Thank you."
–Katie Myers
"The teachers are great. They care about your child. If there is ever a situation, they will call right away, so you're aware as to what is going on. Little Jewels teachers helped us to diagnose our daughter's arthritis condition. I don't think the competitors provide the curriculum or health and wellness that Little Jewels provides. They prepare your child for elementary school."
–Elle & Justin Francois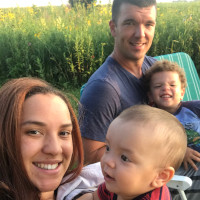 "We absolutely love Little Jewels! The staff are wonderful and treat our kids like they are one of their own! They are extremely professional and keep us up to date on things that our happening with our kids. We wont go anywhere else!"
–Harnish Family