Mr. Mike
Building Manager - Evergreen Boulevard
Mike was born and raised in Bloomington. He is the youngest of ten children in his family. He served six years in the Marine Corp. Mike previously worked 20 years in specialty foods, then McDonald's before coming to Little Jewels. Mike is the proud father of two children and six grandchildren who he enjoys spending time with. In his free time, Mike enjoys fishing!

Ms. Dawn
Administrative Assistant
Dawn was born and raised in Orland Park, Illinois. She married Neal, in April of 2020. They do not have any children yet but look forward to it in the future. Dawn and Neal have two cats, who are basically their children. She studied business at Fox College and graduated in 2007. Dawn also has a diploma for medical billing and coding.


Ms. Jade
Front Desk
One of Jade's favorite things to do is be around children. She is currently a babysitter at the Workout Company, as well as a front desk worker at Little Jewels. She was a cheerleader and played soccer all four years of high school.

Ms. Maggie
Floating Teacher
Maggie moved to Bloomington-Normal from Chicago to pursue a degree in Early Childhood Education at Illinois State University. She loves working with kids and helping others. She spends most of her time babysitting, playing tennis, or being with her family. Maggie is thrilled to be a part of the Little Jewels family!

Ms. Dawn
Substitute Teacher
Dawn graduated from Bradley University with an education degree and moved to Bloomington-Normal in 1994. She's been married 25 years to her husband, Darin. They have four children: David, Drew, Rachel, and Becca. She was a stay-at-home mom to them for 13 years before she started substitute teaching for Unit 5 schools in 2006. She divides her time between Unit 5 and Little Jewels, trying to make sure those classrooms are full of happy and healthy children that are ready to learn!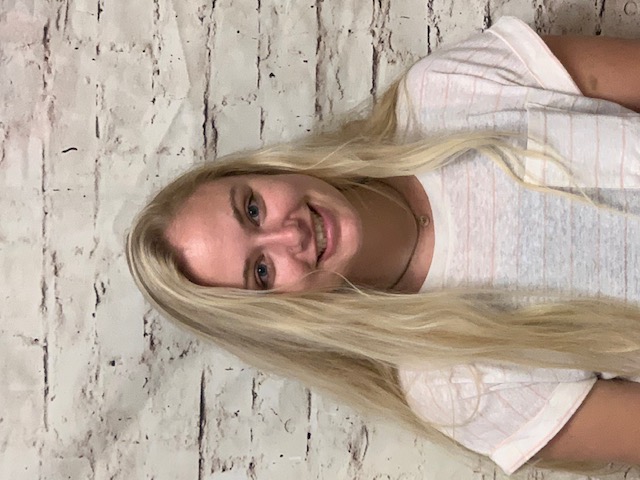 Ms. Sara
Substitute Teacher
Sara is a student at the University of Missouri, majoring in Early Childhood Education with a minor in HDFS. She grew up in Normal and is a 2019 graduate of Normal Community High School. After college, she plans to teach Kindergarten or preschool. Her favorite part of teaching is seeing the impact you can have on children at such a young age.

Ms. Loreta
Substitute Teacher
Loreta is currently studying at Heartland Community College and plans to continue at ISU after. She comes from a large family with five other siblings and loves working with kids, dancing, playing basketball, and cooking in her free time.

Mr. Roy
Bus Driver
Roy was born in Bloomington at St. Joseph's Hospital. He is a graduate from Bloomington High School and enjoyed working at Steven's Bakery and Merle Pharmacy while in high school. After high school, Roy attended keyboarding school and some programming and accounting classes at ISU. He then moved on to work for Carbery & O'Roake for 13 years after graduating as their computer operator. In 1963 he married Sue, and they have been married for 34 years. They have five children: Jan, Angie, Beth, Stephanie, and Steven. Together they also have eight grandchildren. Roy worked for Calvary Baptist Church in Normal for 36 years before he retired. He loves his current adventure as a bus driver for Little Jewels!